Almost 100 employees of the Hastings Prince Edward District School Board weren't happy about the proposed budget to be decided on by their school board Monday night and they rallied at the board's headquarters before the meeting to show their displeasure.
The draft budget includes staffing cuts of 11 full time positions, all administration/clerical or custodial staff.
Educational assistant for the board and president of a branch of the Canadian Union of Public Employees Laura Walton said the funding was available to keep the staff but that the board's spending decisions were often wrong-headed.
She said the planned cuts just didn't make sense.
"This is a board who've said that they have struggled to hire over the pandemic so why you would cut workers and expect that they're going to be there when you need them back is very very shortsighted."
Meanwhile, President of Local 1022 CUPE Jo-Anne White said the 11 positions to be cut are among the lowest paid in the board and said the custodial staff cuts were particularly unfair because of how hard they've had to work.
"Especially over COVID the custodial/maintenance group were boots on the ground the entire COVID, they were in the buildings, readying them, preparing them, making sure they were air-filter friendly, all the things that were required to make sure that when the kids and the staff came back in they were ready for us."
The over $222 million proposed budget features an in-year deficit of $1.7 million.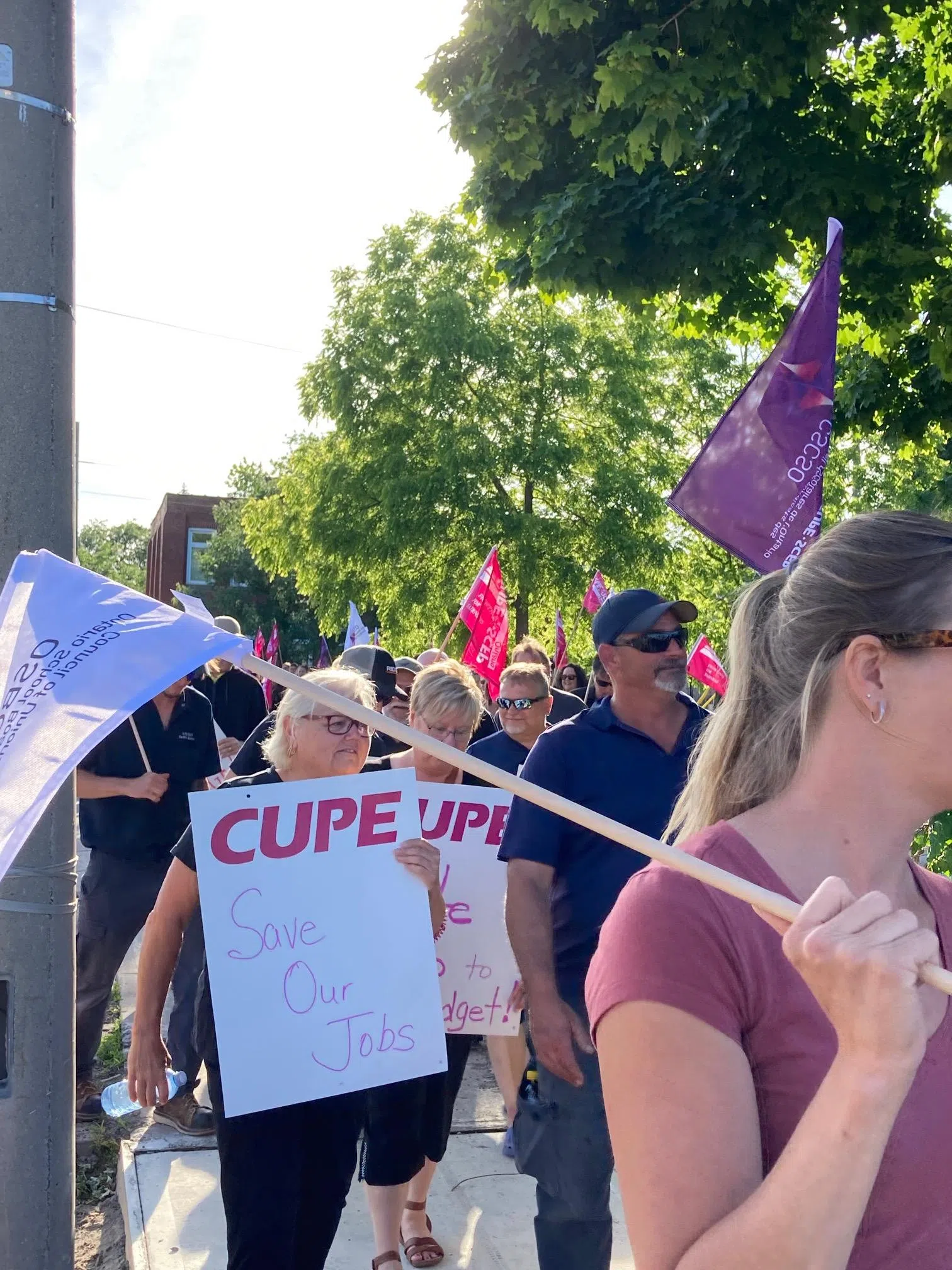 (Photo: Quinte News)